Protecting the Child Care Industry During Covid-19

The COVID-19 pandemic is sweeping the world, our country and our communities. The coronavirus has affected every aspect of our daily lives, and has consumed most of our attention and energy.
Due to COVID-19, child care centers must consider temporarily closing, but are faced with the real fear that they may not be able to open again when the virus subsides. In a recent survey of 6,000 child care teachers and workers, only 11% were confident they would be able to re-open without assistance after a closure of an indefinite amount of time. 47% of those surveyed said they would not be able to survive even a two week closure.
Fortunately, Congress just passed a $2 trillion COVID-19 relief bill that includes $3.5 billion in funding for the Child Care and Development Block Grant and $750 million for Head Start. Additionally, child care teachers and workers will be able to access Small Business Administration loans, which can help them stay in business.
This stimulus package is a vital first step towards ensuring that teachers and workers are recognized and protected, and that families will have a safe, quality place for their children to return to when the crisis is over. But there is still more to do.
Children and families depend on child care. So we must continue to ensure that the child care industry is able to survive this crisis so that parents are able to re-enter the workforce and know that their children are in the same quality care as they were before.
Learn how you can be an advocate for children, families and child care teachers and workers during this difficult time.
All across the country, SCAN is working to ensure that children, families and caregivers are a priority.
SCAN spoke with more than 20 volunteers about their experiences with COVID-19. Here are some of their stories.
Videos
More Videos:
COVID-19's Effect on Child Care
Blogs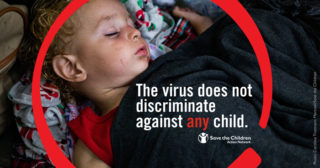 To make reading the news a bit easier, SCAN's communications manager has compiled a list of must-read articles about children seeking asylum in the time of COVID-19.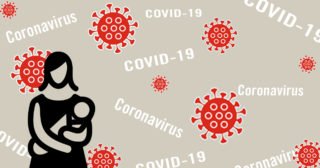 SCAN spoke to more than 20 volunteers who work with children to hear, in their words, how the coronavirus is affecting them. Here are four of their stories.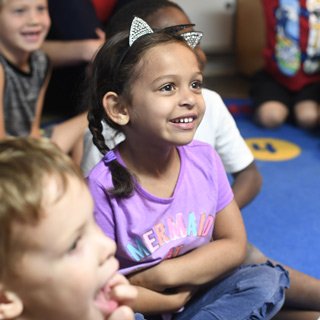 We need to make sure Congress continues to prioritize the needs of our littlest learners by prioritizing their access to child care while their parents work. Send a message to your members of Congress today – prioritize kids as we address the coronavirus pandemic!
The 2020 Election is still in full swing!
We need to make sure that the candidates are putting kids first.