Our Student Ambassador Program harnesses the talent of high school and college students from select states across the country who share in our commitment to moving the needle forward on early childhood education and protecting children in conflict. A large number of accomplished, committed high school and college students from across the U.S. participate in our program as a way to give back to their communities and advocate for children.
Become a Student Ambassador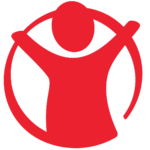 Learn how you can be a voice for kids!
If you're a high school or college student interested in getting involved in the movement, please contact Morgan Moran at [email protected] and include the name of your school, city and state.