Every child deserves a strong start in life.
That's why, each year, we invite advocates from across the country to Washington D.C. to advocate for policies that benefit kids.
Together, we can influence our elected officials and drive positive change on behalf of children.
Changemakers for Children
100 Years of Change for Children
Keynote: Dr. Timothy P. Shriver
What is the Advocacy Summit?
From March 31 – April 2, Save the Children and Save the Children Action Network joined forces to present the 2019 Advocacy Summit to ensure all kids deserve a strong start in life. Close to 300 attendees experienced dynamic sessions, exciting speakers and met with their elected leaders.
Every year, the summit provides a unique opportunity for our supporters to delve deeper into the issues, receive training from leading experts and act to ensure that matters critical to children's lives and futures are prioritized by our elected leaders. Stay tuned for updates about the 2020 Summit!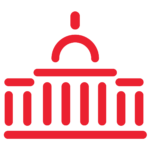 "To have the Save the Children [Action Network] on the ground here really made all of the difference for us. They understood the pushes and pulls on the advocacy side and were doing it our way, in terms of working with the Representatives and the Senators, and made sure the communities got involved." - New Hampshire Governor Chris Sununu

"I've seen firsthand the inspiring ways Save the Children staff, here in the U.S. and around the world, are going above and beyond to help transform children's futures. It is a privilege to be a part of the team." - Dr. Jill Biden, Former Board Chair of Save the Children, at the 2017 Advocacy Summit
Simply put, the time has come to give voice to those who are unable to advocate for themselves: our children. We must be the voice for kids, working together to achieve broad expansion of early childhood education and helping children around the world thrive.
Advocacy is one of the most powerful and effective ways you can use your voice to raise awareness about the needs of vulnerable children and put positive pressure on our leaders to act.
We believe every child should have the opportunity for a strong start in life, with the best chance for a bright future. Advocacy will help make that belief a reality.